Whitewater Rescue Challange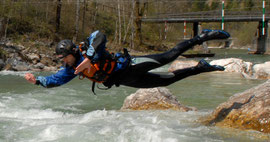 30. April -1. May 2018! A spectacular Event will be hosted for the 7th time in Wildalpen / Austria.
In this event all whitewater enthusiasts, kayakers, raft guides / to-be-guides, water rescue crews and/or individuals can participate. YOU can demonstrate or improve your whitewater rescue skills.
The "race track" is about 350 meters long and will be a grade II – III river section near the local camping ground. Including the famous "Wildalpen hole" ...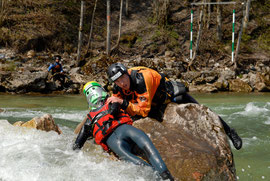 Sponsored by Neil Newton Taylor from www.swiftwaterrescue.at
THANK YOU !!
It's about safety and speed. There are some very special and tricky Whitewater Scenarios waiting for you to be solved.
An international crowd will be guest on that special weekend.
Are you ready?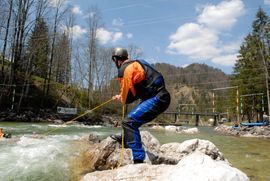 Their is also running and swimming lessons. Don't worry ...  you will not overheat your body!! The water temperature will cool you down :)
This very unique event offers you  situations and scenarios like uncuncious swimmers, pined equipment, and many other surprises. It's a cool thing to do this before you start your season.  Please think about it!!
" It's an experience ... "
Feel free and join us
If you just like to come and watch this performance you are also more than welcome. Meet some old friends and get connected with new fellows. Let friendship begin, grab your guitar and play your LIVE concert if you like.
Everything is possible on that weekend ...
Cheers to our friends, sponsors and helpers: