Whitewater Rescue Technician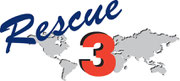 Internationally recognized as the "must have" qualification for raft guides, whitewater kayakers and canoists. In three days you will learn about safety on the river and how to use the equipment that you have in your boat effectively. How to prevent accidents occuring and what to do in the event of one happening.
Swiftwater Rescue training especially for river runners and whitewater guides.
The WRT has been developed for raft guides and kayakers who don't want to learn about flood rescue,  a rescue sledge or an inflatable fire hose. It is internationally recognized on a parr with Rescue 3's SRT as the standard rescue certification the world over for river runners.
This is a three-day course designed for the Outdoor Professional with existing river experience to provide you with the necessary skills to perform rescues in whitewater river situations. It is both classroom and river-based and will include:
Hydrology and water dynamics
Introduction to technical rescue equipment
Hazard identification & risk assessment
Introduction to rope systems
Swimming in moving water
Medical considerations
Foot and body entrapments
Scene management
Contact and in-water rescues
Two and Four point boat and rope system
Crossing techniques
Boat pins and entrapments
Pre-requisites for Attending the Course
Confident swimming in moving water
River / whitewater experience recommended